our vision
I have spent many years working in high-end tourism, travelling around the world searching out little pieces of paradise that meet Places of Distinction's golden criteria. I wanted to find unique corners of the globe that offered incomparable hospitality, as well as only being available for exclusive use and full rental. Each property that is chosen is done so with our customers in mind, who are all looking for their own personal haven in which they can enjoy quality time with their family and friends.

The locations that I have come across on my journey are the kinds of 'best kept secrets' that even the most seasoned of travellers dream of. Often secluded and hard to find, these gems have maintained a sense of privacy in what can sometimes be an overwhelmingly public world, particularly for those of our clients who are in the public eye.
On the request of some of the owners of these special estates, I took it upon myself to create an exclusive club that they were invited to join.
This is how Places of Distinction was born. It is the world's only network that is solely dedicated to these fascinating properties, each of which is an example of true excellence.
Our properties vary in location and appearance, but every single one shares some of the same characteristics: excellent service, sought-after location, privacy, and exclusivity.
For our discerning clientele, it is this guarantee of a sophisticated luxury travel experience that keeps them returning to our network.
Customers have used our service for family gatherings, one-of-a-kind honeymoons, celebrity hideaways, personal or corporate events, private meetings, private golf events and to find hunting lodges.
Our travellers are each looking for something different, which is why Places of Distinction aims to create a lively synergy between all of our members and their clientele.
Thanks to this genuine connection, customer loyalty is high and a large proportion of our clientele will become repeat guests. This is vital as it allows our network to remain only open to a privileged few.
Places-of-Distinction.com is not a site opened to a wide audience. Go to "Your access"
CEO and founder : Bernard Fromageau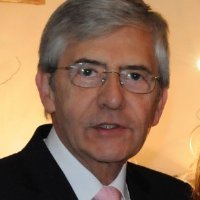 Creating exceptional experiences for those who wish to turn their precious moments of freedom into unforgettable days is something that is more than just a passion for Bernard Fromageau.

Tailor-made trips have been his speciality since 1982, providing these services to a French and international clientele of businessmen and women, celebrities, and high-ranking politicians. He has attended the biggest international fairs over the last 15 years, as well as speaking at conferences on high-end tourism, including Starwood, SLH and Relais & Châteaux.
He has also run seminars for travel companies, both in France and abroad, on the theme of 'Acquiring and developing a high-end clientele'.
In 1999, Bernard founded the first European network of travel companies, 'Exclusive Travel Network', specialising in selling high-end trips.
It was also in 1999 that he created the 'hotelexcellence.com' website that allows a limited number of travel specialists across the world to access a selection of very exclusive locations, most of which are not offered by travel agents.
In just a few years, this site has become the reference for those seeking exceptional locations.
Press:
Elite Europe 1000 Cadogan Edition UK: "Fromageau's knowledge of hidden places is extraordinary. His travel consultancy specialises in one-off trips for sophisticated travellers seeking somewhere totally unspoiled and absolutely private, where they will not be bothered, recognised, in danger, or, hopefully, caught up on the phone."
- Member of the Executive Summit ILTM Cannes 2008 (International Luxury Travel Market)
- Member of the Board of Advisors of the MCTM (Monte Carlo Travel Market)
- Luxury travel expert for Guidepoint Global (New York)
- Silver Member of the Travelers' Century Club (158 countries visited)
- Founder and organiser of the Places of Distinction club